Pickles Catering offers a wide selection of full service catering options sure to please a variety of tastes and preferences.
All entrees are served with a garden salad and fresh bread and butter. Priced per person (gratuity and sales tax not included).
Our menu choices include Authentic Italian and Classic Entrees.
Mama Donato's Authentic Italian
Served plated or buffet style (plated price / buffet price)
Includes garden salad, soft french bread, water, and coffee.
Chicken Parmesan

$14 / $17

Mama Donato's Italian breaded chicken breast, topped with marinara sauce, mozzarella and provolone cheese served over a bed of penne pasta.


Sautéed chicken breast in capers and lemon butter. Served over a bed of fettuccine pasta.


Chicken breasts, mushrooms, and onions simmered in a Marsala & sherry wine sauce. Served over a bed of penne pasta.


Chicken Florentine

$14 / $17

Chicken breast sautéed in a lemon butter white wine sauce with spinach and melted mozzarella cheese. Served over a bed of pappardelle pasta.


Spaghetti with Meat Sauce

$8 / $11

Savory meat sauce served over al dente spaghetti noodles.


Mostaccioli Marinara

$8 / $11

Enjoy pasta penne with Mama's fresh homemade marinara sauce.


Mostaccioli with Meat Sauce

$8 / $11

Penne pasta with a savory meat sauce.


Mama's Meatball Mostaccioli

$10 / $13

Penne pasta topped with savory marinara sauce, baked with meatballs, mozzarella, and romano cheese.


Papa's Sausage Mostaccioli

$10 / $13

Penne pasta topped with savory marinara sauce, baked with spicy Italian sausage, mozzarella, and romano cheese.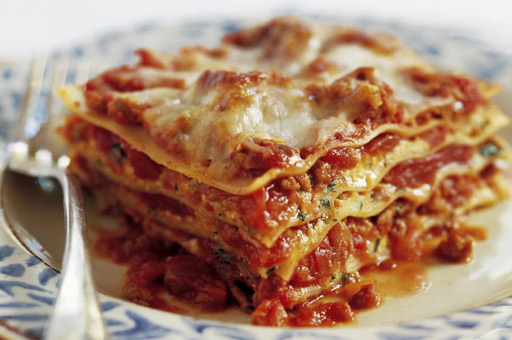 Layers of Mama's savory meat sauce, ricotta, romano, parmesan, and mozzarella cheese.


A delicious vegetarian option! Spinach and mushroom lasagna layered with creamy Alfredo sauce.


Penne pasta with marinara, a touch of cream, and romano & parmesan cheese.


Creamy white Alfredo sauce served over penne pasta.


Creamy Pesto Farfalla

$8 / $11

Bow tie pasta in a creamy white wine pesto sauce, mushrooms, and fresh tomato.


Italian Sausage Hoagie

$11 / $14

Spicy Italian sausage with peppers and onions smothered in marinara and served open face on a hoagie roll. Includes a side of pasta salad.


Italian Meatball Hoagie

$10 / $13

All-beef meatballs smothered with marinara sauce and mozzarella cheese. Served on an open-face hoagie roll. Includes a side of pasta salad.

Classic Entrees
Served as a sit-down, plated meal.
Choose 2 sides: Asparagus, Roasted Vegetable Medley, Hot Mixed Veggies, Glazed Baby Carrots, Mashed Potatoes & Gravy, Baby Red Potatoes, Wild & Brown Rice Medley, Basmati Rice, Green Beans, Parsley Butter Potatoes, Garlic Mashed Potatoes.
Herb Crusted Beef Tenderloin

$26

Beautiful herb-crusted beef 6oz tenderloin portions. Served rare with choice of horseradish or Basil curry mayonnaise.


Juicy cuts of prime rib seasoned with our signature blend of herbs and spices, slow-roasted to perfection. *Requires onsite chef for carving, add $75.


Baked Ham with Pineapple Glaze

$12

Bone-in ham slow-cooked under a sweet pineapple glaze.


Tender beef simmered for hours in a delicious Burgundy wine and mushroom sauce. Served with basmati rice.


Juicy roast beef in au jus.


Tender roast turkey with dark and white meat.

Salmon filets served with a light lemon hollandaise sauce.


Lightly breaded tilapia filet pan-seared with a hint of fresh lemon.


Tender chicken breast cooked in a luscious lemon sauce.


Chicken breast coated in a light herb butter, seasoned with parsley, garlic, rosemary, and thyme, and baked to perfection.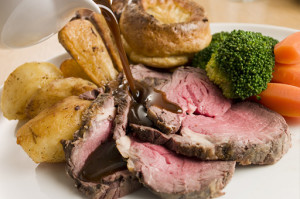 Enjoy your event & leave the kitchen duties to us
Our experienced catering team can handle all the details from setup to cleanup, allowing you to focus on hosting your event.