Picnics, BBQ,

&

Tailgating
Is there anything better than enjoying beautiful outdoor weather with a delicious hot plate of food?
Large crowds don't have to involve complicated logistics when Pickles Catering is involved. Whether you're craving burgers, brats, and hot dogs, grilled chicken and smoked pork, or fresh, woodfired pizza, we have menus available that will make your mouth water.
Our staff has years of experience catering outdoor events in the Twin Cities and the surrounding suburbs. We work with you to feed crews from 50 people and up, handling all the details from the prep work and grilling to the timing of service and cleanup after the event.
Let us handle the heavy lifting for your next outdoor event. Contact us today for a quote.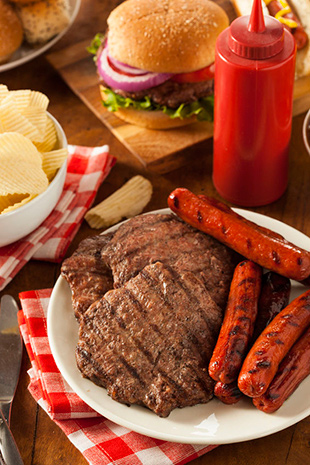 © 2016 Pickles Café and Catering. All Rights Reserved.